Faculty and Student Spotlight
Dr. Jaap de Roode



PBEE faculty member Dr. Jaap de Roode's recent article in Science titled, "Self-Medication in Animals," was widely quoted in various media outlets. The story was featured in the Emory News Center.
Amanda Jo Williams-Newkirk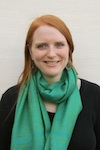 PBEE graduate student Amanda Jo Williams-Newkirk was awarded a Doctoral Dissertation Improvement Grant from the Population and Community Ecology Program at the National Science Foundation (NSF). Her dissertation research is on blood meal source as an ecological determinant of bacterial community dynamics in the tick vector Amblyomma americanum. Congratulations, Jo!
Zachary Lynch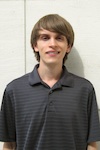 PBEE graduate student Zachary Lynch was selected to receive a 2013 National Science Foundation (NSF) Graduate Research Fellowship Program (GRFP) Fellowship. His selection was based on his outstanding abilities and accomplishments, as well as his potential to contribute to strengthening the vitality of the US science and engineering enterprise. Congratulations, Zach!