About the Program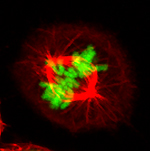 The 4+1 Master's Program in Cancer Biology provides outstanding training opportunities at the MS level in every aspect of cancer research, from basic to translational research. This includes molecular and cellular biology, genetics and epigenetics, signal transduction, genetic engineering, nanotechnologies, and many other disciplines used to understand the development and progression of cancer.

Many different approaches are applied to a range of model systems to address how a normal cell becomes a cancer cell, how cancer progresses to a metastatic state at the molecular level, and how our understanding of these mechanisms can be exploited for the design of new cancer therapies or novel ways to apply existing anticancer agents in the clinic.

The program is designed exclusively for Emory undergraduate students.