Cancer Biology Graduate Program at Emory University
Slide 1: "The Cancer Biology Graduate program provides outstanding PhD training in three areas that correspond to the three scientific focus groups of the Winship Cancer Institute."

Slide 2: "The Winship Cancer Institute of Emory University (Winship) serves as a hub for many of the research activities within the Cancer Biology Graduate program."

Slide 3: "The Graduate program in Cancer Biology (CB) has a diverse membership from over 15 different departments across the Emory campus, both basic science and clinical."

Slide 4: "The major goal of the Cancer Biology Graduate program is to provide outstanding PhD training opportunities for future leaders in the different aspects of cancer research in preparation for a diversity of career paths in research, teaching and medicine from academia to industry."
About the Program
---
Emory University's Cancer Biology Graduate Program (CB) is a small, interdisciplinary graduate program that provides outstanding training opportunities in every aspect of cancer research. Students in the CB program have access to state-of-the-art facilities and equipment, including state-of-the-art core facilities. 
The CB program is designed to provide students with comprehensive training in the biological and molecular basis of cancer, including the study of human cancers using both model systems and clinical materials.
The fields of research covered by the CB program include molecular and cellular biology, genetics and epigenetics, cancer immunology, signal transduction, genetic engineering, nanotechnologies, and many other disciplines used to understand the development, progression, and treatment of cancer. 
The program aims to provide advanced training for scientists who will work in academic, industrial, or government research. These students have a chance to train with some of the best minds in cancer research and treatment—preparing them for careers as bench scientists and leaders.
Learn More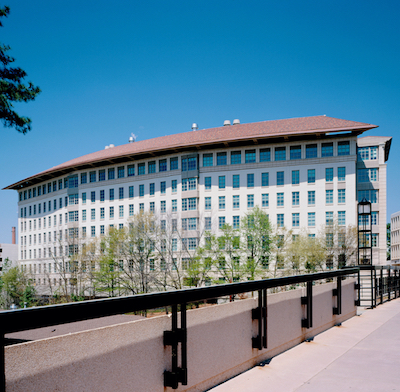 Research
---
Cell and Molecular Biology
Research in this area concentrates on Cancer Cell Metabolism, Stress and Survival, Invasion and Metastasis, and Genetic and Epigenetic alterations. You will study the biological mechanisms by which cancer cells establish themselves and form a neoplastic tissue.
Research in this area includes Cancer Epidemiology, Biomarkers, and Chemoprevention; Health Behavior Research; Symptom Management and Control; and Health Outcomes and Quality of Care. The aims of this program are to reduce cancer risk, incidence, morbidity, and mortality, and to improve the quality of life of cancer patients and survivors.
Research in this area takes place at the intersection of cancer biology and immunology. This work involves the study of how tumors evade the immune system, and how the immune system can be modulated to recognize and eradicate tumor cells.
Discovery and Developmental Therapeutics
Research in this area focuses on exploiting the knowledge acquired from the study of cancer formation to develop novel therapeutics. Faculty members in this program interrogate various molecular targets to discover new agents and new therapeutic combinations, and test those drugs in animal models, with the ultimate goal of establishing clinical trials.
Faculty
---
Emory University's Cancer Biology Graduate Program faculty are committed to providing students with an education that will inspire a lifelong dedication to their discipline. The Cancer Biology program has a diverse membership including over 10 different departments on the Emory campus, both basic science and clinical. The faculty have a common research interest in cancer, but apply a variety of disciplines including virology, molecular biology, biochemistry, genetics, immunology and cell biology to understand the mechanisms of cancer formation and malignant progression, from basic principles to the development of novel experimental therapeutics.
Meet Our Faculty
Alumni
---
Cancer Biology graduates are highly sought after by employers in various industries, cancer research laboratories, biomedical research firms, and government agencies. They work as researchers, laboratory managers, and technical specialists in the industry and pursue independent research careers at universities or medical schools.
View Alumni Outcomes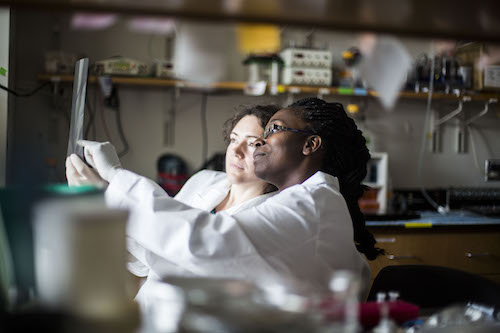 Life at Emory & Atlanta
---
Life at Emory University is one of the most exciting and intellectually stimulating experiences you could ask for.
A diverse, inclusive community welcomes students and faculty from all over the world. You'll find plenty of opportunities to get involved in campus life—and many resources available that will help you thrive as an Emory student.
The university has consistently ranked among the top 20 institutions nationally for NIH research support and was named one of the "New Ivies" by Newsweek—a tribute to both its academic excellence, as well as dedication to teaching.
Our faculty members are some of the most distinguished scholars in their fields and work closely with undergraduate students on research projects, independent study courses, or senior thesis projects.
Located just 6 miles northeast of downtown Atlanta, Emory's 704-acre campus is in a beautifully wooded area that offers students a peaceful environment to study but also provides easy access to Atlanta's bustling cultural scene.
Read More