Past Features
Dr. Rebecca Levine
Dr. Rebecca Levine, a recent PBEE graduate, is currently in Sierra Leone tracing Ebola in West Africa. Dr. Levine is an officer with the Epidemic Intelligence Service at the Centers for Disease Control and Prevention (CDC). Click here to view the full story on CNN.
Dr. Larry Young
PBEE faculty member, Dr. Larry Young, has been elected a member of the American Academy of Arts and Sciences, one of the nation's most prestigious honorary societies and a leading center for independent policy research. Click here to view the full story in the Emory News Center. Congratulations, Dr. Young!
Erica Harris & Travis Dynes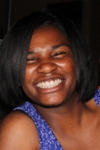 PBEE graduate students, Erica Harris and Travis Dynes, were awarded a 2014 National Science Foundation (NSF) Graduate Research Fellowship Program (GRFP) Fellowship. They were selected from over 14,000 applicants for the 2014 competition. Congratulations, Erica and Travis!

Joshua Shak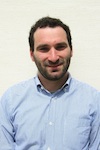 PBEE alumnus, Joshua Shak, and PBEE faculty, Drs. Jorge Vidal and Keith Klugman, published a paper titled, "Influence of bacterial interactions on pneumococcal colonization of the nasopharynx" in the March 2013 issue of Trends in Microbiology. The paper was chosen by the Editorial Board as one of the Top 10 articles of 2013. The paper is available for free download for a limited time on their website: http://www.cell.com/trends/microbiology/home.

Michael Mina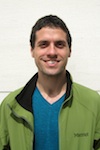 PBEE graduate student, Michael Mina, was featured in Science Magazine for his paper on the effects of the flu vaccine in mice, which was published in the American Society for Microbiology.

Dr. Jaap de Roode



PBEE faculty member Dr. Jaap de Roode's recent article in Science titled, "Self-Medication in Animals," was widely quoted in various media outlets. The story was featured in the Emory News Center.

Amanda Jo Williams-Newkirk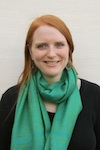 PBEE graduate student Amanda Jo Williams-Newkirk was awarded a Doctoral Dissertation Improvement Grant from the Population and Community Ecology Program at the National Science Foundation (NSF). Her dissertation research is on blood meal source as an ecological determinant of bacterial community dynamics in the tick vector Amblyomma americanum. Congratulations, Jo!

Zachary Lynch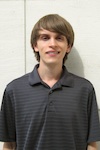 PBEE graduate student Zachary Lynch was selected to receive a 2013 National Science Foundation (NSF) Graduate Research Fellowship Program (GRFP) Fellowship. His selection was based on his outstanding abilities and accomplishments, as well as his potential to contribute to strengthening the vitality of the US science and engineering enterprise. Congratulations, Zach!

Dr. Keith Klugman



PBEE faculty member Dr. Keith Klugman, William H. Foege Chair of Global Health, was recently featured in the Emory News Center in an article titled "Mapping the pneumococcal genome" for his work on vaccination for pneumonia.

Joshua Shak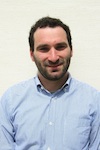 PBEE graduate student Josh Shak's recently published article was chosen for the cover of the March issue of Trends in Microbiology. His review highlights how how the bacterial ecosystem of the nasopharynx changes the nature and course of pneumococcal carriage. Revealing the nature and impact of these bacterial interactions is key to future studies focused on the identifying the mechanistic basis and clinical relevance of these complex networks inside the human host.

Matthew Ezewudo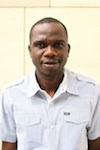 PBEE graduate student Matthew Ezewudo is first author in a recent review published in Current Psychiatry Reports. The article highlights the role of rare genetic variants in complex disorders like schizophrenia and autism spectrum disorder, and how next generation sequencing technologies has helped with characterization of the underlying genetic architecture of most these disorders. Increasing the accuracy and power of sequencing platforms will be key in future research to establish rare variants with large effects in complex disorders.

Dr. Keith Klugman



PBEE faculty member Dr. Keith Klugman, William H. Foege Chair of Global Health, was presented with the senior award for the 2013 Albert E. Levy Scientific Research Awards, which recognizes the contributions of Emory faculty members to the advancement of scientific knowledge.

Drs. Gonzalo Vazquez-Prokopec & Uriel Kitron




PBEE faculty members, Drs. Vazquez-Prokopec and Kitron, co-authored an article published in the Proceedings of the National Academy of Sciences empirically demonstrating that house-to-house human movements underlie the spatial pattern of dengue virus transmission and impose marked heterogeneities in virus transmission rates.

Jingping Yang



Recent PBEE graduate Jingping Yang's recent work published in Genome Research found that changes in the BEAF-32 insulator in the genome of Drosophila species correlated with alterations in genome organization caused by DNA rearrangements or genome size expansion. Her work suggests a mechanism for the establishment of differences in transcription patterns during evolutiuon.

Dr. Mike Zwick



PBEE Director Dr. Mike Zwick (Department of Human Genetics, Emory University School of Medicine) is the senior author of a recent paper showing that the AFF2 gene is enriched for mutations in boys with an autism spectrum disorder. The results of this study were published in Human Molecular Genetics.

Dr. Bruce Levin


PBEE faculty member Dr. Bruce Levin has been elected as a member of the National Academy of Science in recognition of his distinguished and continuing achievements in original research.

Dr. Howie Weiss



PBEE faculty member Howie Weiss is involved in a new Emory University and GA Tech collaborative study that is expected to provide the first detailed information on how infectious diseases may be transmitted onboard commercial airliners. Read more about the study here.
Dr. Jaap de Roode



PBEE faculty member Jaap de Roode is among this year's "Brilliant 10" top scientists under 40 recognized by the editors of Popular Science magazine. He was featured in the October issue of the magazine, along with other promising young researchers from across the nation. Read more in the article "Brilliant 10: The Butterfly Pharmacist."