Leadership
---
Welcome from the Director
---
Emory's graduate program in Neuroscience (NS) combines instruction in professional development with multidisciplinary scientific training to promote a successful career in neuroscience. Research training in the NS Program spans multiple domains of scientific inquiry, and most faculty undertake projects that transcend individual categories.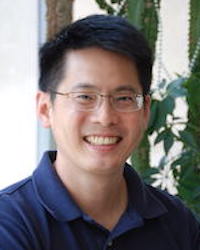 NS faculty research areas of inquiry
Drawn from over 20 separate departments and centers, NS faculty research efforts can be broadly separated into the following areas of inquiry:
On behalf of our collegial and highly-engaged academic community, I welcome you to learn more about our program through this web portal.
Program Leadership
Director:
Robert Liu, PhD, Professor, Biology
Director of Graduate Studies:
Year 1-2, John R. Hepler, PhD, Professor, Pharmacology and Chemical Biology
Year 3+, Shannon Gourley, PhD, Associate Professor, Pediatrics
Director of Recruitment:
Malavika Murugan, PhD, Assistant Professor, Biology
Ellen Hess, PhD, Professor, Pharmacology and Chemical Biology
MD/PhD Liaison:
Steven Sloan, MD, PhD, Assistant Professor, Human Genetics
Program Administrator:
Rosalyn Lightfoot
Executive Committee:
Robert Liu - Program Director, Biology
Gordon Berman - Biology
Michael Borich - Rehabilitation Medicine
Negar Fani - Psychiatry and Behavioral Sciences
Jennifer Felger - Psychiatry and Behavioral Sciences
Candace Fleischer - Radiology
Shannon Gourley - Pediatrics
John Hepler - Pharmacology and Chemical Biology
Ellen Hess - Pharmacology and Chemical Biology
David Katz - Cell Biology
Malavika Muragan - Biology
Stella Papa - Neurology
Astrid Prinz - Biology
Leah Roesch - Neuroscience and Behavioral Biology
Matthew Rowan - Cell Biology
Timothy Sampson - Physiology
Sarah Shultz - Pediatrics
Steven Sloan - Human Genetics
Yoland Smith - Neurology
Sam Sober - Biology
Jennifer Stevens - Psychiatry & Behavioral Sciences
Larry Young - Psychiatry and Behavioral Sciences
Rachel Bear
Anne Goettemoeller
Jennifer Isaac
Jarildy Javier
NS Committees
Co-Chairs:
Malavika Murugan, Ellen Hess
Members:
Jimena Andersen, Anita Devineni, Alan Emanuel, Madeleine Hackney, Trisha Kesar, Opal Ousley, Chris Rodgers, Steven Sloan, Yoland Smith
Student Members:
Olufisayo Aloba,
Viviana Valentin, Mari Rocha
Sarah Shultz (Chair), Art English, Jie Jiang, Malavika Murugan, David Weinshenker

Chair: Jennifer Felger 
DEI Liaison: Leah Roesch
Members: Francisco Alvarez, Matt Rowan, Yoland Smith
Student Member: Aiden Ford
Fall: Timothy Sampson, Steven Sloan
Spring: Adriana Galvan, Joe Nocera
Sam Sober (Chair), Hymavathy Balasubramanian
Astrid Prinz (Chair), Timothy Sampson, Vasiliki Michopoulos
Annie Goetemoeller, Jennifer Isaac
Student Co-Chairs: Alicia Lane, Yasmine Bassil
Student Members: Fisayo Aloba, Eli Chlan, Saahj Gosrani, Elizabeth Heaton, Alishah Lakhani, Maxine Robinette, Mari Rocha, Jessica Root, Juliet Santiago, Michelle Sequeira, Camille Trautman
Faculty Representatives: Trisha Kesar, Yoland Smith
Faculty Liaisons: Negar Fani, Leah Roesch, Jennifer Stevens