Population Biology, Ecology, and Evolution Graduate Program at Emory University
About the Program
---
Emory's Population Biology, Ecology, and Evolution (PBEE) Graduate Program offers graduate students a multidisciplinary approach to understanding the mechanisms that underlie the diversity and complexity of life. We study these fundamental biological processes in a wide range of organisms, from viruses to humans.
Our program's overarching goal is to provide our students with a broad set of skills that will allow them to pursue successful careers in teaching and research. Students gain a broad knowledge of population biology through our core curriculum and first-year research rotations.
The unifying focus of our program is on quantitative methods that can be applied to a wide range of problems.
More about PBEE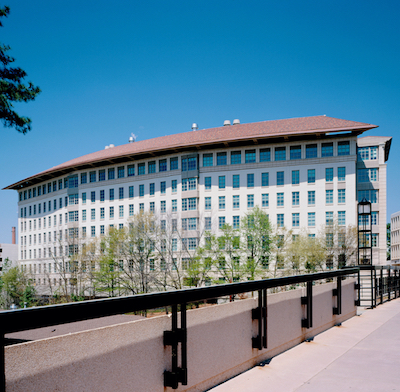 Research
---
Our graduate program focuses on six main areas of study:
Bioinformatics and Biostatistics
Offers research opportunities in improved methods of analysis, visualization and data handling of the rapid increase in the size and complexity of population biology datasets. The interdisciplinary nature of macromolecular science provides opportunities for collaborations with other departments at the university, including biochemistry and physics. Some of these include inventing improved methods of genetic mapping for genome-wide association and family-based linkage studies, developing software frameworks for analyzing large genomics datasets, and developing web services to speed genome annotation.
Biology of Species Interactions
Offers research opportunities that explore the interactions between species, and genetic and genomic approaches to uncover population structure, molecular mechanisms, and genetic variations underlying the traits that shape species interactions. A major aim of our work is to understand how such interactions drive the population dynamics and evolution of the respective species.
Offers research opportunities that investigate how diseases spread, the interactions between the hosts, pathogens and environment, and ultimately the types of changes observed in natural populations. Research in this program focuses on phylogenetic history and origin of pathogens, the population dynamics and control of infectious diseases, and the processes contributing to the evolution of drug resistance.
Ecological and Evolutionary Modeling
Offers research opportunities to provide unique insights to biological systems, help elucidate unanticipated processes at work in populations, and provide testable predictions for empirical studies. The program uses mathematical modeling of complex ecological and evolutionary processes to address a diverse collection of problems.
Offers research opportunities to combine the latest genomics technologies with sophisticated statistical models in order to better understand the how genomic variation leads to the phenotypic diversity observed in natural populations. The program uses the nature of complex disease traits in contemporary human populations, the genetic basis of pathogen virulence and toxin resistance, the structure, replication and segregation of chromosomes, and processes contributing to adaptation and reproductive isolation in Drosophila.
Population and Comparative Genomics
Offers research opportunities to characterize the patterns of genomic variation within and between species. Research in this program focuses on using the latest next-generation sequencing and genotyping technologies, and analyzing data using bioinformatic and computational biology tools.
Faculty
---
Emory University's Population Biology, Ecology, and Evolution Graduate Program faculty are committed to providing students with an education that will inspire a lifelong dedication to their field. They are experts in their fields and are focused on advancing their research while also ensuring that their students have access to cutting-edge research techniques and a dynamic learning environment. To that end, they will work with students one-on-one to help them develop a plan for their future and make connections in the field that will be beneficial long after graduation.
Meet Our Faculty
Alumni
---
PBEE graduates are highly sought after by employers in various industries, including hospitals, biotechnology firms, and government agencies. They work as researchers, laboratory managers, and technical specialists in the industry and pursue independent research careers at universities or medical schools.
View Alumni Outcomes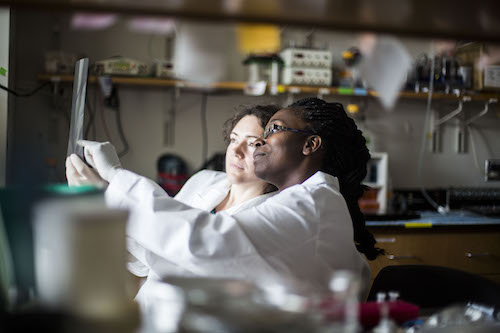 Life at Emory & Atlanta
---
Life at Emory University is one of the most exciting and intellectually stimulating experiences you could ask for.
A diverse, inclusive community welcomes students and faculty from all over the world. You'll find plenty of opportunities to get involved in campus life—and many resources available that will help you thrive as an Emory student.
The university has consistently ranked among the top 20 institutions nationally for NIH research support and was named one of the "New Ivies" by Newsweek—a tribute to both its academic excellence, as well as dedication to teaching.
Our faculty members are some of the most distinguished scholars in their fields and work closely with undergraduate students on research projects, independent study courses, or senior thesis projects.
Located just 6 miles northeast of downtown Atlanta, Emory's 704-acre campus is in a beautifully wooded area that offers students a peaceful environment to study but also provides easy access to Atlanta's bustling cultural scene.
Read More