Inclusion, Diversity, Equity and Advancement (IDEA)
---
IDEA Mission
---
The IDEA Committee was added to the Executive Board of the Cancer Biology (CB) graduate program in 2020. Given the historical and systemic racism that still exists in the scientific community, the Cancer Biology program has committed to taking a proactive stance in the creation of an academic environment that is inclusive, welcoming, and celebrates the groundbreaking contributions of scientists from underrepresented groups, both nationally and internationally. To this end, the IDEA Committee's specific charges are listed below:
Building a strong, diverse community in the Cancer Biology Graduate Program
Building an empathic culture which is responsive to the needs of all students and faculty
Promoting more diverse representation at CB events and seminar series
Implementation of aggressive recruiting strategies aimed at recruiting the most competitive students from varied backgrounds nationally and internationally
Development of innovative infrastructure to support underrepresented minority and international students in the CB Program
Investment into recruitment of local talent to our program starting at middle school and continuing through college
Increasing knowledge of the current CB faculty and students of scientists not traditionally recognized or appreciated by the scientific community using in-person and social media platforms
We look forward to creating an atmosphere where we utilize the talents of every individual who shares our passion of curing cancer. Importantly, the IDEA committee will work hard to ensure that we pursue our goals of celebrating humanity through our actions at the bench and how we interact with each other.
Meet the Committee Faculty
Curtis J. Henry, PhD
Curtis J. Henry, PhD, hails from Lamar, South Carolina. He is a humanitarian at his core and an advocate for academic equity, particularly for historically marginalized individuals and those lacking sufficient access to academic resources for intellectual growth. Dr. Henry started his research laboratory at Emory University in 2016 where he became a faculty member in the Cancer Biology Graduate Program. He is an Assistant Professor in the Department of Pediatrics at Emory School of Medicine. Dr. Henry has served on the Cancer Biology Executive Board since 2019, where he has held positions including the Chair of the Faculty Recruitment Committee and he currently serves as the Chair of the IDEA Committee.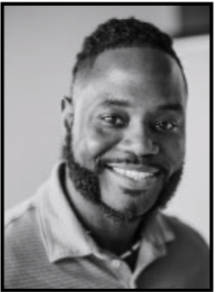 Anna M. Kenney, PhD,
Anna M. Kenney, PhD, is an Associate Professor in the Department of Pediatrics at Emory School of Medicine. Dr. Kenney is a member of the Cell and Molecular Biology Research Program at Winship Cancer Institute and Recruitment Chair for the Cancer Biology Graduate Program. Dr. Kenney's research focuses on cell cycle control in cerebellar development and medulloblastoma.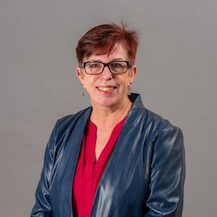 Andrew L. Hong, MD
Andrew L. Hong, MD, is an Assistant Professor in the Department of Pediatrics at Emory University School of Medicine. Dr. Hong is a board certified pediatric oncologist at Children's Healthcare of Atlanta. Dr. Hong's work uses functional genomic and sequencing technologies to identify new therapeutics and mechanisms in pediatric cancers.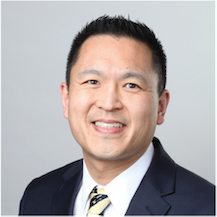 Meet the Committee Graduate Students
Ewelina Sobierajska 
Ewelina Sobierajska received her B.S. in Biotechnology from the University of Lodz in Poland, where she continued on to obtain her master's degree in the Medical Biotechnology program. She worked on two projects studying the delivery potential of dendrimers and silsesquioxanes in targeted therapies for breast cancer during this time. Subsequently, Sobierajska received a Visiting Research Graduate Traineeship administered by the Polish-U.S Fulbright Commission, which allowed her to train as a graduate research assistant in the lab of Dr. Anindya Dutta at the University of Virginia. Currently, she is a Ph.D. student in the lab of Dr. Haydn Kissick at Emory University, where she investigates how cancer cells evade the anti-tumor immune response in kidney cancer. In her free time, she likes to play volleyball and workout.

Lenore Monterroza
Lenore Monterroza is a first-generation American born and raised in El Paso, Texas, border city with Mexico. During her undergraduate education at the University of Texas at El Paso (UTEP) she was a scholar in several programs including the Research Initiative for Scientific Enhancement Program (RISE). She is currently a 3rd year PhD student in the lab of Dr. Periasamy Selvaraj, studying the effect of an autologous tumor tissue-based vaccine as a personalized treatment to elicit anti-cancer immune response and protection from triple negative breast cancer (TNBC) pathogenesis. She serves as the CB representative of the Division Student Advisory Council (DSAC), media liaison of the Latinx Graduate Student Association (LGSA) and Latinx representative of the Laney Graduate Student Council (LGSC) Task Force. During her free time, Lenore loves to travel, salsa dance and visit the theater.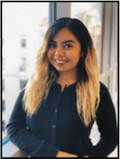 Rae Hunter
alisha.desiree.hunter@emory.edu
Rae Hunter is passionate about cancer research and also science education. She received a B.S. in Psychology and a minor in Chemistry from Georgia State University. After obtaining her bachelor's degree she was a Teach for America corps member, earning a M.A.T. in Secondary Science Education during this time. Hunter also obtained a M.S. in Biology from the same institution. She is currently a Ph.D. candidate in the lab of Dr. Christopher Porter. Her research focuses on investigating the role of the innate immune system in eliciting effective leukemia clearance. Hunter has served in various roles at Emory including as an Emory Diversifying Graduate Education (EDGE) Ambassador, advocating for diversity and inclusion on the Emory University campus and greater Atlanta community. In her downtime she enjoys