Inclusion, Diversity, Equity and Advancement (IDEA)
---
IDEA Mission
---
The IDEA Committee was added to the Executive Board of the Cancer Biology (CB) graduate program in 2020. Given the historical and systemic racism that still exists in the scientific community, the Cancer Biology program has committed to taking a proactive stance in the creation of an academic environment that is inclusive, welcoming, and celebrates the groundbreaking contributions of scientists from underrepresented groups, both nationally and internationally. To this end, the IDEA Committee's specific charges are listed below:
Building a strong, diverse community in the Cancer Biology Graduate Program
Building an empathic culture which is responsive to the needs of all students and faculty
Promoting more diverse representation at CB events and seminar series
Implementation of aggressive recruiting strategies aimed at recruiting the most competitive students from varied backgrounds nationally and internationally
Development of innovative infrastructure to support underrepresented minority and international students in the CB Program
Investment into recruitment of local talent to our program starting at middle school and continuing through college
Increasing knowledge of the current CB faculty and students of scientists not traditionally recognized or appreciated by the scientific community using in-person and social media platforms
We look forward to creating an atmosphere where we utilize the talents of every individual who shares our passion of curing cancer. Importantly, the IDEA committee will work hard to ensure that we pursue our goals of celebrating humanity through our actions at the bench and how we interact with each other.
Meet the Committee Faculty
Andrew L. Hong, MD
Andrew L. Hong, MD, is an Assistant Professor in the Department of Pediatrics at Emory University School of Medicine. Dr. Hong is a board certified pediatric oncologist at Children's Healthcare of Atlanta. Dr. Hong's work is at the intersection of genomics and functional genomics in childhood kidney and brain cancers to identify new therapeutics and mechanisms in pediatric cancers. In 2023, Dr. Hong took over for Dr. Henry as Chair of the IDEA Committee.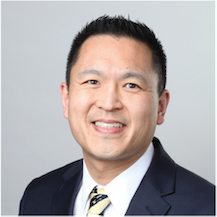 Anna M. Kenney, PhD
Anna M. Kenney, PhD, is an Associate Professor in the Department of Pediatrics at Emory School of Medicine. Dr. Kenney is a member of the Cell and Molecular Biology Research Program at Winship Cancer Institute and Recruitment Chair for the Cancer Biology Graduate Program. Dr. Kenney's research focuses on cell cycle control in cerebellar development and medulloblastoma.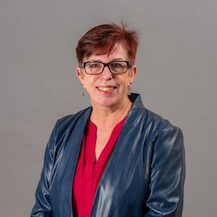 Sarwish Rafiq, PhD
Sarwish Rafiq, PhD is an Assistant Professor in the Department of Hematology and Medical Oncology at the Emory School of Medicine. She is a translational scientist with expertise in the preclinical development of immune-based therapies for cancer.  Specifically, Dr. Rafiq's research aims to use mechanistic insight of immune effector cell function against cancer cells in the tumor microenvironment to inform the development of novel and effective cellular therapies.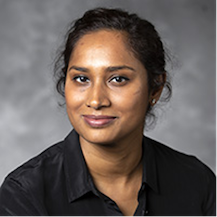 Meet the Committee Graduate Students
ADEELA ALI - PhD CANDIDATE, MEMBER (2022-Present)
Adeela is a third-year student at the Sundberg lab investigating the structural basis of cytokine signaling in cancers and designing novel bispecific antibody platforms. She was born in India and brought up in the United Arab Emirates, where her family still resides. She graduated in 2020 with a degree in Pharmacology and Toxicology from the University of Wisconsin-Madison, where she was actively involved in DEI initiatives at the student and administrative level. She is committed to fostering an inclusive environment where students of all backgrounds feel safe and can feel empowered as a scientist. In her free time, she likes to plan themed parties and bake for friends.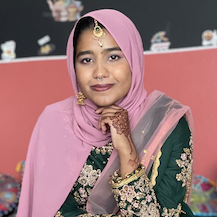 DEJAH BLAKE - PhD CANDIDATE, MEMBER (2022-Present)
Dejah is a third-year student in the Rafiq lab examining novel T-cell engineering strategies to improve patient outcomes. She graduated from Northeastern University with a Bachelor of Science in Biochemistry and Master of Science in Biotechnology. As an under-represented minority, she has participated in several DEI initiatives to foster a welcoming environment for all students. Dejah joined the IDEA committee to help ensure the CB community promotes and maintains an inviting environment for students of all backgrounds. In her free time, she likes to cook, knit, and rewatch her favorite shows.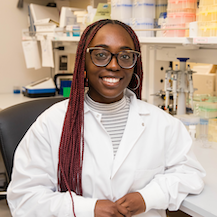 KORY WELLS - PhD CANDIDATE, MEMBER (2022-Present)
Kory is a first-generation college graduate with a Chemistry/Pre-Med major with a biology minor and a Dozoretz National Institute Mathematics and Applied Sciences (DNIMAS) scholar from Norfolk State University. Also, a first-generation Greek member, a Spring 2019 initiate of the Epsilon Pi Chapter of Alpha Phi Alpha Fraternity Inc. Kory is working to become a translational-scientist focusing on cancer sciences, in the hope to understand and assist in the discovery of cancer treatments. After graduating from a HBCU, Kory matriculated into Emory's Cancer Biology PhD Program where he wanted to combine his previous knowledge of materials research with biomedicine. Kory ended up joining Dr. Lily Yang's Lab, a surgical nanomedicine lab that focuses on the development of novel nanoparticles for cancer therapy. Since joining the CB program and becoming a Laney Graduate School Fellow in the fall of 2021 Kory currently serves as a student board member on the Cancer Biology IDEA Committee, Biology TA and participates in internships opportunities geared towards increasing diversity (i.e., ACS DICR and HealthPREP). As a first-generation student, he hopes to serve as an advocate for tailored mentoring and support for students with diverse abilities by helping, teaching, and mentoring individuals to help them grow mentally, emotionally, and intellectually.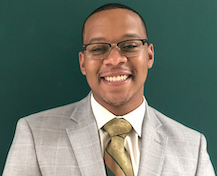 CB IDEA Alumni
---
Curtis J. Henry, PhD - Former Chair/Faculty Member (2020-2023)
Rae Hunter, PhD – Former Member (2020-2022)
Kevin Chen, MS - Former Member (2020-2022)
Lenore Monterroza - Trainee, Former Member (2020-2022)
Ewelina Sobierajska - Trainee, Former Member (2020-2022)