Microbiology and Molecular Genetics Program at Emory University
About the Program
---
Emory University's Graduate Program in Microbiology and Molecular Genetics trains students to use microorganisms as models for investigating fundamental problems in genetics.
 This interdisciplinary program offers training in a variety of areas, from microbiology and molecular biology to cell biology and genetics. The curriculum emphasizes the application of modern approaches to fundamental problems in microbial genetics and molecular biology.
Throughout this program, students will have the chance to engage in rigorous training in state-of-the-art laboratory procedures and participate in courses on bacterial genetics and physiology, microbial development, molecular biology of viruses and bacterial pathogens—as well as mechanisms of pathogenesis against bacteria and viral diseases.
The program is intended for students interested in medicine and will prepare them for careers working with pharmaceutical companies or other medical-related organizations.
Learn More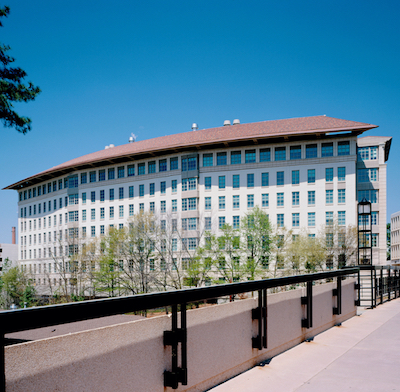 Research
---
Offers research opportunities that provides a multidisciplinary environment for studies in bacteriology with a central focus on molecular mechanisms of pathogenesis and antibiotic resistance. Specific areas of research include bioinformatic approaches to bacterial virulence, regulation of gene expression, mechanisms of intracellular survival, and much more.
Offers research opportunities that explore the various areas of virology, with particular strengths in research on HIV, influenza, and the large DNA viruses. Covers a broad range of basic research topics such as virus entry, replication and assembly, aspects of virus-host relationships such as mechanisms of pathogenesis and immune responses of the host, and more translational areas of focus involving drug design and vaccine development.
Offers research opportunities that focus on malaria host-pathogen interactions, with the aim of better understanding how malaria infection takes hold and causes disease. Research topics include mechanisms of parasite invasion and residence in host cells, antigenic variation, immune mechanisms of parasite control, immunopathogenesis of malaria infection and the impact of co-infections on malaria.
Faculty
---
Emory University's Microbiology & Molecular Genetics Graduate Program faculty are committed to providing students with an education that will inspire a lifelong dedication to their discipline. They are experts in their fields and are focused on advancing their research while also ensuring that their students have access to cutting-edge research techniques and a dynamic learning environment. To that end, they will work with students one-on-one to help them develop a plan for their future and make connections in the field that will be beneficial long after graduation.
Meet Our Faculty
Alumni
---
MMG graduates are highly sought after by employers in various industries, including pharmaceutical companies, biotechnology firms, and government agencies. They work as researchers, laboratory managers, and technical specialists in the industry and pursue independent research careers at universities or medical schools.
View Alumni Outcomes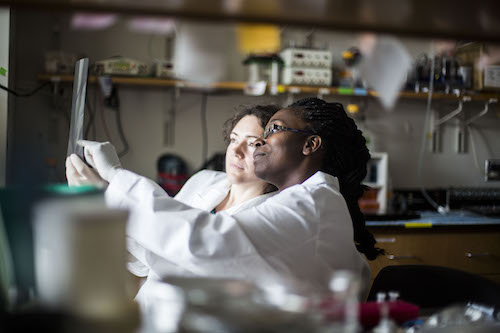 Life at Emory & Atlanta
---
Life at Emory University is one of the most exciting and intellectually stimulating experiences you could ask for.
A diverse, inclusive community welcomes students and faculty from all over the world. You'll find plenty of opportunities to get involved in campus life—and many resources available that will help you thrive as an Emory student.
The university has consistently ranked among the top 20 institutions nationally for NIH research support and was named one of the "New Ivies" by Newsweek—a tribute to both its academic excellence, as well as dedication to teaching.
Our faculty members are some of the most distinguished scholars in their fields and work closely with undergraduate students on research projects, independent study courses, or senior thesis projects.
Located just 6 miles northeast of downtown Atlanta, Emory's 704-acre campus is in a beautifully wooded area that offers students a peaceful environment to study but also provides easy access to Atlanta's bustling cultural scene.
Read More