Genetics and Molecular Biology Graduate Program at Emory University
About the Program
---
Emory University's graduate program in Genetics and Molecular Biology offers exciting training in the fields of genetics, molecular biology, biochemistry, bioinformatics—and their related disciplines: cell biology, developmental biology, and epigenetics. 
This program is designed to give students a solid foundation in the theoretical, experimental, and practical aspects of genetics. Our courses are taught by outstanding faculty members who are internationally recognized leaders in their fields, with an emphasis on the integration of biological knowledge with technology and computational approaches to research.
A wide range of research opportunities in genetic model systems and human genetic diseases, along with a strong genetics background, enables students to become highly trained specialists in their area of interest. The skills and knowledge gained through this program will prepare its graduates to be successful working in academia, government, or industry.
Learn More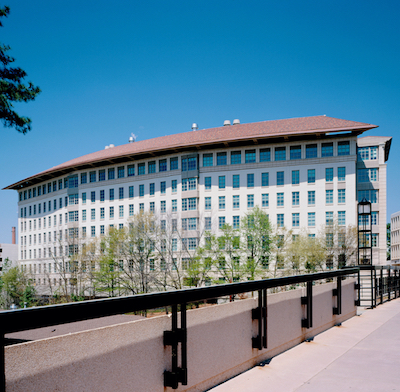 Research
---
Epigenetic Regulation of Gene Expression
In this research focus, genetic principles are applied to investigate basic mechanisms of transcription, gene expression, transcription factor interactions with DNA, chromatin structure, protein-protein interactions that regulate gene activity, and mechanisms that function to regulate epigenetic inheritance.
Offers research opportunities that explore elucidating the genetic programs and circuitry that occur during development and differentiation. Topics include investigating the temporal and molecular genetic events underlying bacterial sporulation, muscle development, T and B cell differentiation, germ cell specification and renewal, stem cell differentiation, development of the nervous system and the eye, sex determination, and plant root development.
Research topics include understanding cancer formation and malignant progression using bioinformatics and array technologies, DNA methylation and epigenetic mechanisms of human carcinogenesis, genetic regulation of cell cycle control, apoptosis, and angiogenesis.
Offers research opportunities in the studies of inborn errors of metabolism, chromosomal disorders, single gene disorders, and multifactorial disorders. The program uses cutting-edge molecular biological techniques, state-of-the-art proteomics technology, stem cell technology, genetic epidemiological methods, multi-omics approach, and directed evolution studies.
Bioinformatics & Comparative Genomics
Offers research opportunities that explore cancer, cell and developmental biology, epigenetics, and the principles of human disease. The program uses gene expression profiles, copy number variation, genetic polymorphisms, transcription-factor occupancy across the genome, epigenetic modifications, and advanced DNA sequencing methodologies are available for use and training.
Faculty
---
Emory University's Genetics & Molecular Biology Graduate Program faculty are committed to providing students with an education that will inspire a lifelong dedication to their discipline. They are experts in their fields and are focused on advancing their research while also ensuring that their students have access to cutting-edge research techniques and a dynamic learning environment. To that end, they will work with students one-on-one to help them develop a plan for their future and make connections in the field that will be beneficial long after graduation.
Meet Our Faculty
Alumni
---
GMB graduates are highly sought after by employers in various industries, including business consulting companies, engineering firms, and government agencies. They work as researchers, laboratory managers, and technical specialists in the industry and pursue independent research careers at universities or medical schools.
Alumni Outcomes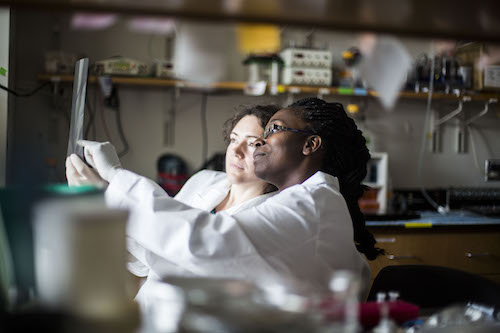 Life at Emory & Atlanta
---
Life at Emory University is one of the most exciting and intellectually stimulating experiences you could ask for.
A diverse, inclusive community welcomes students and faculty from all over the world. You'll find plenty of opportunities to get involved in campus life—and many resources available that will help you thrive as an Emory student.
The university has consistently ranked among the top 20 institutions nationally for NIH research support and was named one of the "New Ivies" by Newsweek—a tribute to both its academic excellence, as well as dedication to teaching.
Our faculty members are some of the most distinguished scholars in their fields and work closely with undergraduate students on research projects, independent study courses, or senior thesis projects.
Located just 6 miles northeast of downtown Atlanta, Emory's 704-acre campus is in a beautifully wooded area that offers students a peaceful environment to study but also provides easy access to Atlanta's bustling cultural scene.
Read More